Inspiration
I saw this house in a home plan magazine several years ago.
It caught my eye immediately and it's always been the house I've went back to (same thing happened with my wedding dress 😉 ).  I looked all over the internet for more pictures of it, but could only find this one.  I was pretty sure of the general area it was in and finally came across it last year.  My parents were in the area last week to see a house they might build, so they drove by this house for me and took some pictures.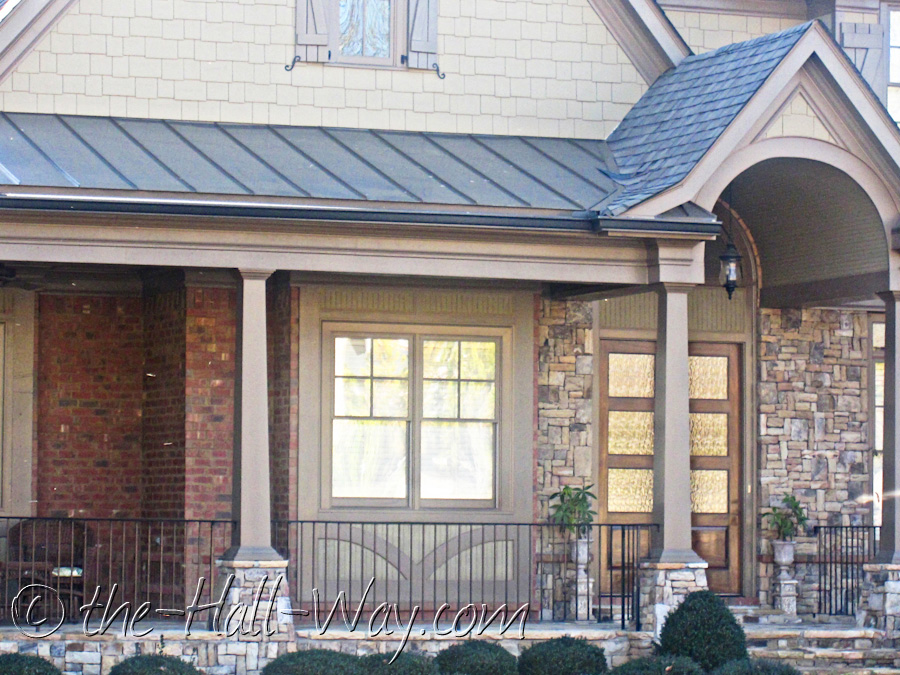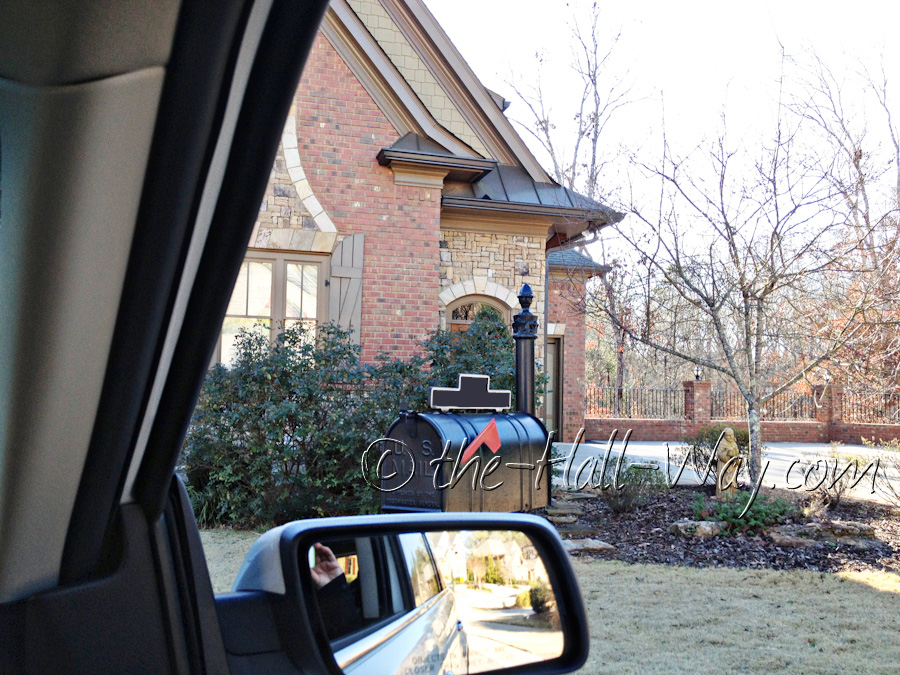 Unfortunately, the sun was right behind the house at the time which is why some of the pictures aren't the best.  I'm just happy to finally have more than one!  I was hoping to get some of the sides, but the landscaping made it impossible from the road.
I love the combination of stone, brick and siding.  I love all the colors together and the Craftsman inspired style.  The floor plan for this house is nice, but it's not the best use of space for what we want.  It has 2 living rooms and 2 dining areas which we don't need.  It also has a lot of angles which create odd-shaped spaces and would likely make it pricier to build.  We did consider this plan for a while though and I messed around making modifications to it.
Fortunately, the plan we want to build has a very similar wall layout across the front.  The original plan is a completely different style (European), but I think it will be fairly easy to change it to look like the house above.  It will likely not be identical to the inspiration house, but it should be similar.  I think it would look nice out on our 4 acres.
For more of our inspiration and ideas for the new house, visit our New House Inspiration & Ideas and More House Stuff boards on Pinterest.    Garrell Associates Bellevue